FAQ
Do you offer in-person and/or Telehealth sessions?
I offer both in-person and Telehealth sessions. Telehealth sessions are available only to those clients who live in Utah. We can discuss which option best suits you when you
contact me.
What is your fee?
Individual therapy sessions are $160/50 minutes and $240/75 minutes. Relationship/couples therapy sessions are $175/50 minutes and $265/75 minutes.
What forms of payment do you accept?
I accept cash, check, credit cards, HSA/FSA cards.
Do you take insurance?
I accept some insurance for individual therapy. I do not accept insurance for relationship/couples therapy.
Do you offer a GFE?
Yes, I do offer a Good Faith Estimate (GFE). For questions or more information about your right to a Good Faith Estimate, visit www.cms.gov/nosurprises or call Utah Insurance Department at (801) 957-9200.
What is the length of a therapy session?
I currently offer 50, 75, and 100 minute sessions. We can discuss the option that best suits you when you 
contact me.
How often or how long will I/we need therapy?
Every person and every couple have different issues, and therefore, it is not possible to predict precisely how long therapy will take. Therapy works best if you schedule weekly sessions for several months. As we go along, we'll evaluate your progress and goals. We'll make any changes you may want to the therapy process, explore any barriers to reaching your goals, and identify ways to make sure we maintain the progress that you've already made.
Do you offer 24 hour crisis support?
I do not offer 24 hour crisis support. If you are having a mental health emergency or suicidal thoughts please call 988 which is the new dedicated Suicide & Crisis Lifeline. You can also still call the Huntsman Mental Health Institute directly at 801-583-2500. If you are experiencing a medical or life threatening situation call 911 or go to your closest emergency room.
You say you are a somatically oriented psychotherapist. What is somatic therapy?
Somatic means, "of the body". Therapeutically, when we work together, I integrate what you and I notice about your body and it's feelings during the therapy. Sometimes people are very aware of their body's responses to emotional stimuli and sometimes developing a greater awareness is what helps get you on the road to embodiment. Our minds and bodies work in tandem. When we experience charged emotional events, we hold those events in both mind memory and somatic or body memory. During a session, we incorporate your somatic experiences in a variety of ways, including learning and using grounding and resourcing tools to help support you as you process something that may be more challenging; developing a higher degree of awareness in your body's response to emotional content, and working with signals your body sends you about your feelings/desires.
You say that you are a relational oriented psychotherapist. What is relational therapy?
Relational therapy involves supporting emotional development through the specific lens of acknowledging the client-therapist relationship. As your relationship builds with your therapist, different feelings about your interactions will inevitably come up. Processing these feelings can often be a wonderful way to understand yourself better. This process of adding insight helps create more space for you to understand the roots of emotional reactions to different reactions within you, often creating more compassion and added space for newness in how you choose to move/interact in the world.
You say that you are a Sex Therapist. What is sex therapy?
Sex therapy invites you to gain a deep understanding of the multi-faceted influences that shape your relationship with yourself, others and your sexuality. It provides a safe space for you or you and your partner(s) to share, process and address any dysphoria related to your sexuality. Sex therapy is a form of psychotherapy. There is no sexual contact between a therapist and a client. A sex therapist supports clients in approaching and moving through emotional, physical and social challenges related to sexuality. The goal of sex therapy is to enhance sexual health and assist clients in developing a satisfying and pleasurable relationship with this part of their human experience.
You say that you are a Ketamine Assisted Psychotherapy (KAP) provider. What is KAP?
Ketamine-Assisted Psychotherapy is a novel treatment package that combines psychotherapeutic techniques with the administration of Ketamine as a pharmacological adjunct. I work with medical prescribers in the community to provide this service. Ketamine is a legal medication and can be administered by intravenous line (IV), intramuscular injection (IM), or sublingual (Oral). As a provider of KAP my approach is transpersonal, supportive, yet non-directive. This way of working takes advantage of ketamine's ability to promote deeper states of self-awareness and accelerates our innate healing potential. In KAP treatments, patients collaborate with a therapist to better prepare for and understand the insights that typically arise during ketamine sessions. Additionally, KAP treatment emphasizes the importance of integration for optimal benefits. Integration helps you make sense of what you learn in ketamine sessions and apply these insights to make positive and lasting changes in your life. If you are interested in learning more about KAP we can discuss it when you 
contact me.
You say you offer pre and post Psychedelic integration Therapy, what does that actually mean?
Psychedelic Integration Therapy is designed to support the synthesis of the mind and body before and/or after experiencing a non-ordinary state of consciousness (NOSC). Psychedelic experiences are highly regulated within the US, but many people seek out NOSC experiences with clinical, religious, spiritual or recreational setting with hopes of broadening their minds, changing behaviors, or having an affirming experience. I offer a safe and confidential space to process and explore thoughts, feelings, insights, and/or challenges related to either considering a NOSC experience or related to an experience you may have already had. Pre or post integration services vary from session to session, but often include a creative component (movement, art, sandplay). I utilize a harm reduction approach to promote education and safety in the participation of NOSCs. I do not provide psychedelic medicine therapy itself nor do I condone the use of it outside a therapeutic or ceremonial setting. 
How will I know if therapy is helping?
While psychotherapeutic interventions can be empirically studied, it can be difficult to quantify and measure what works and what doesn't work for each individual or partnership in treatment. Engaging in psychotherapy is a process of healing and growing emotional capacities, increasing personal and relational resiliency, and moving towards a greater sense of wellbeing as you define it.  It is important that we discuss in an ongoing manner how you feel about the different aspects of our work together. By addressing the therapeutic process together we can adjust as needed to better support you in maintaining consistent progress toward reaching your goals. 
What is the next step to take if I want to work with you?
Fill out my contact form and let's set up your free 15 minute phone consultation. I look forward to hearing from you! 
Contact me.

"Wonder is the beginning of wisdom" - Socrates
BOOKS I RECOMMEND:
Mating In Captivity - Esther Perel
When Things Fall Apart: Heart Advice for Difficult Times - Pema Chodron
The Drama of the Gifted Child: The Search for the True Self - Alice Miller
Man's Search For Meaning - Viktor Frankl
The Body Keeps the Score: Brain, Mind, and Body in the Healing of Trauma - B. Van der Kolk
Come As You Are - Emily Nagoski
The Ketamine Papers: Science, Therapy, and Transformation - edited by Phil Wolfson and Glenn Hartelius
The Way of the Psychonaut - Stanislav Grof
How To Change Your Mind - Michael Pollan
The Myth of Normal - Gabor Mate
ARTICLES I RECOMMEND: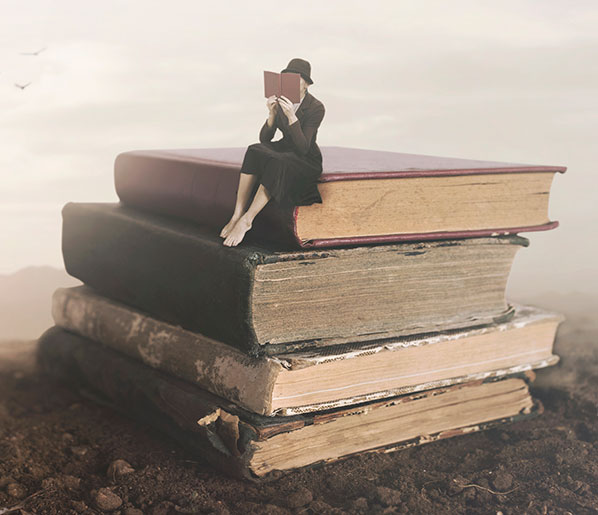 ______________________________


For mental health resources for you or someone you know, reach out to: